ZEPHYRHILLS SHUFFLEBOARD CLUB

ZSC, Inc.

5209 8th Street

Zephyrhills, Florida 33542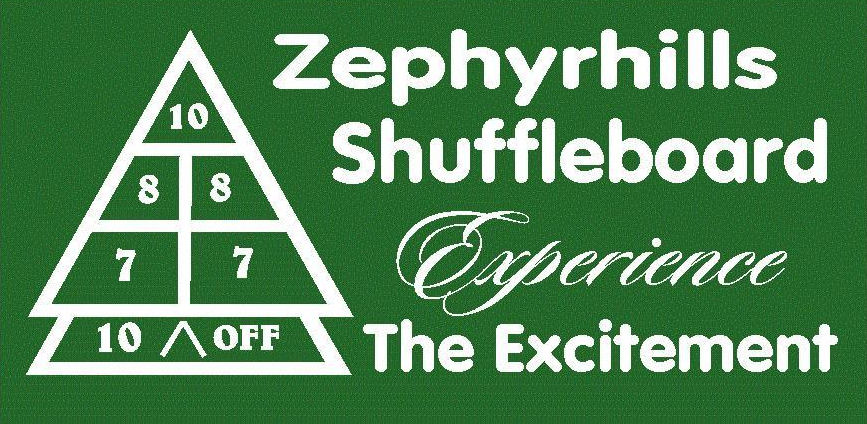 Members...If you know of someone who is under the weather, please send me the details and I would be happy to publish them.

A liitle note from our fellow ZSC members just might help cheer them up and on the road to recovery...Chuck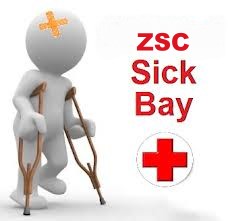 Thought you like to hear some good news!!

Ricky Polland flew out to Toronto this past Wed. to see the Doctor on Thursday.

They checked his eye, and the Tumor has shrunk, and the Cataract has gone and he has 20/20 vision. They also checked his latest results on his Liver and has no!! Cancer in his Liver. Ricky asked the Doctor, "What are the chances of this re-occuring again and the Doctor said, 1-in a Trillion. Answer to Prayer-Miracle !!

Hoping this will relieve Lana of some stress so she can  concentrate on her wellbeing. Keep up the Prayers. She has her next Chemo on the 18th. Hoping he does not get Pancreatitis again or they might have to change treatments.

Note: Orley called me this evening and said that he and Barb and the Polland's are hoping to be able to return to Florida next season. Great news on both fronts and we all wish them the best.....Chuck

BILL BADGLEY AWARDED THE PRESTIGIOUS "PERKINS AWARD" FOR 2017

Bill Badgley was presented the 2017 "Perkins Award" by Chairman of the Board, Robert Perkins and event MC, Buddy Allen at our annual Christmas Party held at the Club Saturday December 16th.

Shortly after joining ZSC, Bill joined and was a tremendous asset to the crew that painted the lines and large numbers on our courts. Since that time Billl has always' volunteered  for any work  detail or project that the club has been involved with including the removal and installation of the new fans project.

For the past couple years, Bill has been a most important member of Henry's court resurfacing crew that has brought in considerable funds for our building fund.

Bill is one of our most popular members and we at ZSC are very fortunante to have him .

Congratulations Bill for this well deserved award and all you do for our club.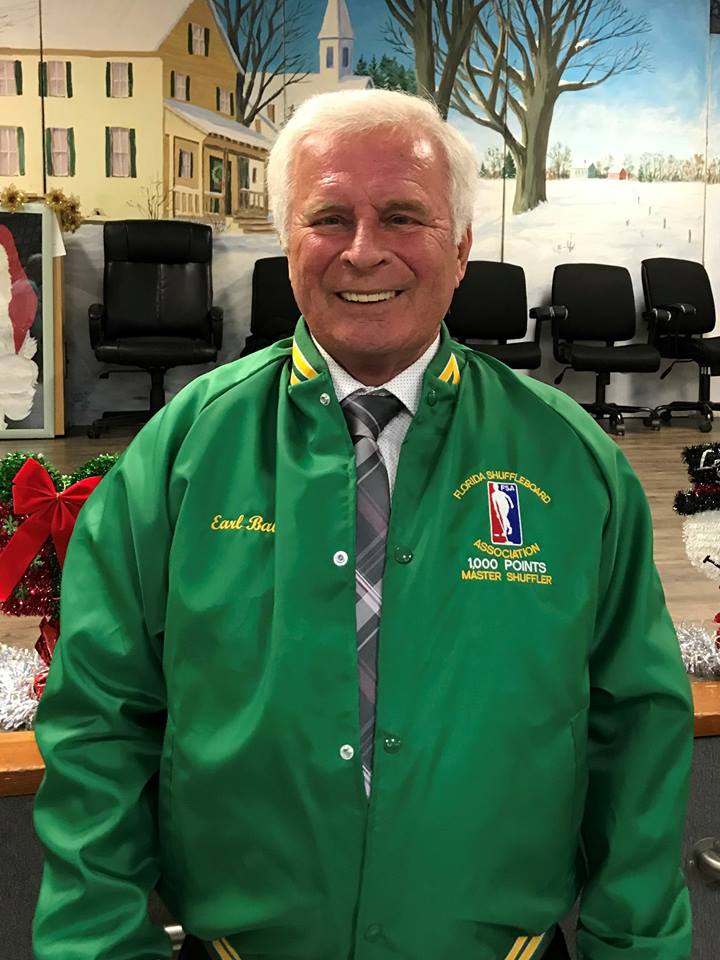 ZSC Members congratulate Earl on this tremendous accomplishment!!

Yesterday, January 6th, the Florida Shuffleboard Association, Central District, Board of Directors elected Bob Perkins to the Hall of Fame in the Special Award Category. And Bob is special, back in 2007 when the Zephyrhills Tourist Club was in desperate straits He bought the shuffleboard courts and property to save the Club. The Club was shocked but grateful and went to work immediately to raise money to sustain itself. It not only sustained itself, it grew like a weed and everyone wanted to help improve the facility to the point that it is currently one of the finest shuffleboard facilities in the World. Bob was so impressed by the Club's efforts that he helped them form a Corporation and he gave the Facility to the Club in 2009. You would be hard pressed to find a more successful Club anywhere. When you get done reading this far and reading his nomination letter from President, Henry Strong, you may be tempted to say that's fine for Zephyrhills but what did he do for the rest of the Central District? Well, stop and consider this; would all of those players from Zephyrhills, that make up a good share of all the tournaments be there otherwise? The answer is no, because the Club is made up of onesies and twosies from many parks and those people wouldn't have known each other, and had each other for support, so they wouldn't be traveling. Many have no park and wouldn't be playing at all. So, when you see the many, many travelers from the Zephyrhills area at a tournament, remember who gave them a chance and think about where the tournament would be without them. Think about the Officers they furnish for the District, the tournaments they have sponsored and the financial help they've given other Clubs, or what the condition of many courts would be without the work they do.

The ZSC members thank you and congratulations Bob!!

Bob Perkins nominated for Hall of Fame Special Award, Central District

I nominate Robert (Bob) Perkins for the CD Hall of Fame Special Award.

Few people have had a more significant impact on the game of shuffleboard in the Central District and in the State of Florida than Bob has had. In 2007, when the Tourist Club in Zephyrhills decided to divest themselves of the shuffleboard facilities, Bob stepped in and purchased the Club. From the beginning he intended to keep the facilities in the hands of shufflers. With his guidance as the Chairman of the Board of Directors at ZSC, the Club has encouraged shufflers from all over the District to play at some of the best shuffleboard courts in Florida.

With Bob's encouragement, the Club has directly supported many District and State shuffleboard events, such as FSA Masters, CD Masters and State and District tournaments. We have financially and physically supported other clubs in Zephyrhills and have enthusiastically supported the CD Masters at Lakeland. Bob has encouraged the development of our players who now travel and play in events throughout the District.

Bob donated the Facilities to the members in 2011. He still serves as Chair of the Board and maintains an active interest in the operation of the Club and the performance of its players. Bob continues to encourage the Directors to support shuffleboard throughout the District. He continues to seek out possible acquisitions to improve the Club's resources.

Bob has researched the history of shuffleboard in Zephyrhills and has published the findings in a book to ensure that the knowledge will not be lost. His family roots run deep in Zephyrhills and now through his personal commitment to the Club, they run deep in shuffleboard.

It is difficult to imagine the Central District without the resources of the ZSC Club and it is certain that this Club would have gone by the wayside without the direct support of Bob Perkins. His generosity is unparalleled and his support continues making him, I believe, an outstanding candidate for the Hall of Fame Special Award.

Thank you for your consideration,

Henry Strong

President ZSC

BOB PERKINS ELECTED TO CENTRAL DISTRICT HALL OF FAME

We all like to play Shuffleboard but some go over and above to be sure we have a voice in the Central District governing body.  ZSC is proud to have four Officers on the Central District Board. 

Jim Chandler is 1st Vice President and is responsible for the popular Hall of Fame Classic held at Winter Haven in March. Jim  also serves as a ZSC Director.

John Houghtaling is 3rd Vice President and is responsible for the Reiny-Masters; he'll need help from many of us as he sets up the Masters  to be played at our Club in March.

Gerrit Dykman is 4th Vice President and is responsible to represent our amateur base and to build that base.

Mike Seyfer is the Treasurer and we all know how detail oriented Mike is, so our money is well taken care of.

When you see these guys, you might want to thank them for all the extra time they give for all of us.  Remember, they too want to play.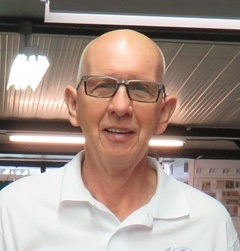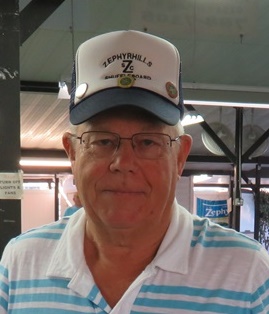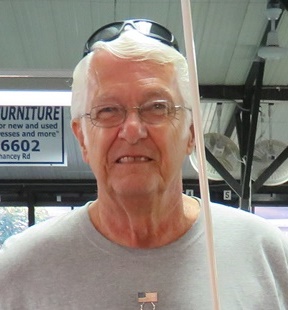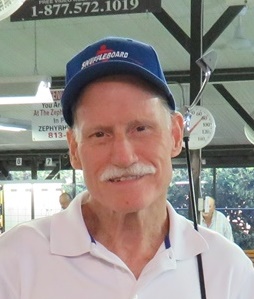 ZSC CENTRAL DISTRICT OFFICERS



RICKY AND LANA POLLAND REPORT

By way of Orley Wright and Glenna Earle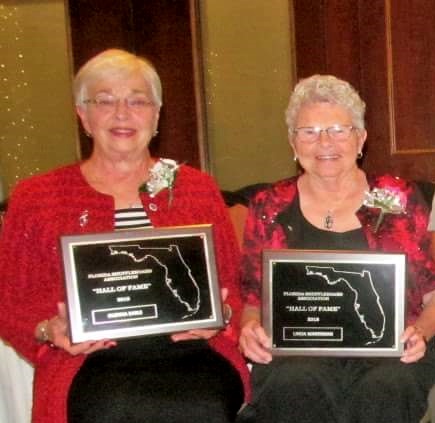 GLENNA EARLE AND LINDA MARSHMAN

INDUCTED INTO THE FSA HALL OF FAME

Just a note to let you know how much my wife Ellie and I enjoyed attending our first Florida Hall of Fame banquet and the tournament.

We realized that as amateurs we would be playing against the pros- however- we respect the pros and learn so much from them.

There is just so much more to the FSA then most people realize. We wanted to show our support and appreciation by attending.

Back in our home town of Bridgewater, Nova Scotia we recently purchased two roll out courts and have formed the Bluenose Shuffleboard Club. Our incorporation was approved this week and we have our first directors and can now look for funding for more courts. Also in NS we are proud to have inductee Glenna Earle and she and David are supportive of our new club.

The timeless amount of volunteer work done by current and former boards of the FSA and all the districts is truly incredible.

We believe that more knowledge and history of the FSA would serve to motivate the newer amateurs to stick with it, get involved and to help keep the shuffleboard legacy for generations to come. Congrats to all (5) 2018 Hall of Fame inductees and a big THANK YOU to all the players and all the volunteers for making this game what it is today

JIM & ELLIE CROWELL COMMENT ON THE FSA HALL OF FAME BANQUET

Glenna Earle and Linda Marshman were inducted into the FSA Hall of Fame at a banquet held at the Island View Lakefront Restaurant in Sebring, Florida Jan. 15th, 2018. Nancy Sclafani (Bradenton), a former ZSC BOD member was also inducrted.

The members of the Zephyrhills Shuffleboard Club are extremely proud of these ladies and congratulate them on this and all other outstanding acheivements.